Peanut/Nut-Free Schools
Attention Parents: Peanut/Nut-Free Zones
Please be aware that Mountain View Elementary has been designated a building with Peanut/Nut-free zones. These zones are designated peanut/nut-free tables during lunch time. For the assurance of the health and safety of our students, no nut products are utilized or sold in the cafeteria. Your child may bring nut products for themselves to enjoy in the cafeteria only. Please do not send in any nuts/peanutbutter items for snack time.
We ask that parents/guardians refrain from sending in peanuts or nut products for school-related activities such as parties, dances, etc.

See below for more information on Birthday Treats and Parties,
Your cooperation is greatly appreciated.
Mrs. Reese, RN,CSN, CRNP

School Nurse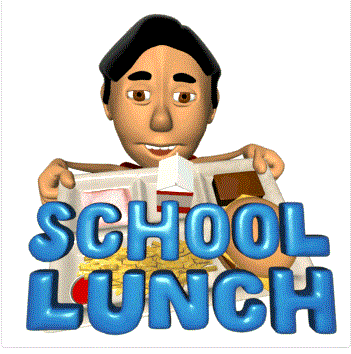 Birthday Treats and Party Information
Keeping the classroom nut free is the safest option for the nut allergic child. When planning party treats or Birthday treats, we would appreciate it if you would send in nut-free treats.
We hope to make our entire school feel included. What would help the teacher, school nurse and the children with special food considerations would be to send in foods that are fully labeled with the nutrition and ingredient information. This way we know the ingredients. We also appreciate it if you could alert the teacher several days prior to the eating event with the above details so we can plan to accommodate these children. Bringing in the food itmes at the beginning of the day gives the teacher a chance to pre-view the foods sent in before they are served during treat time. Store bought foods make foods much easier to identify as they should have all ingredients listed.
Here are some suggestions to help make it easier and safer for everyone:
1. Consider non-food celebrations for birthdays, etc. See attached.
2. Include nutrition label on all foods sent in. Consider store bought as this is safest.
4. Consider sending in a choice of 2 foods to pick from, one that would be a simple food that most children can enjoy like the goldfish, pretzels fresh fruits and vegetables.
5. Let the teacher know ahead of time what is going to be sent in for a birthday treat.
6. For parties, coordinate with the teacher all foods ahead of time who can in turn inform the children's parents with food considerations what the foods will be. Offer a variety of foods for the party with offerings of food that all of the children can enjoy, like cheese sticks, popcorn, pretzles and yogurt, fresh fruit, vegetables, fruit roll-ups.
7. No foods containing nuts/peanuts or peanut butter should be sent into the classroom to be shared. This would include candy bars and granola bars.
We realize that it takes additional planning on your part and we really do appreciate your extra efforts to make all of our children safe and feel included.
Thank you for your consideration in this important health matter.
Food Treats vs Non-Food Treats for School
An alternative to food for birthdays or other occasions could be a fun "non-food" item to share. Although the traditional birthday/class treats are still an option, I am offering this as a suggestion for an alternative.
Some examples are as follows:
􀂃 Pencils: colored or with logos or other decorations
􀂃 Pens
􀂃 Erasers
􀂃 Notepads/notebooks
􀂃 Boxes of crayons
􀂃 Stencils
􀂃 Stamps/ Stickers
􀂃 Plastic scissors
􀂃 Bookmarks
􀂃 Highlighters
􀂃 Chalk (e.g., sidewalk chalk)
􀂃 Markers
􀂃 Coloring books
􀂃 Rulers
􀂃 Glitter
􀂃 Pencil sharpeners, grips, or boxes
􀂃 Gift certificate
􀂃 Capsules that become sponges/figures when placed in water
􀂃 Yo-yos
􀂃 Finger puppets
􀂃 Stuffed animals
􀂃 Plastic or rubber figurines
􀂃 Toy cars, trucks, helicopters, or airplanes
􀂃 Plastic sliding puzzles or other puzzle games
􀂃 Silly putty
􀂃 Bubble fluid with wand
􀂃 Balloons
􀂃 Yo-yos
􀂃 Finger puppets
􀂃 Stuffed animals
􀂃 Plastic or rubber figurines
􀂃 Toy cars, trucks, helicopters, or airplanes
􀂃 puzzle games
􀂃 Slinkies
**
Donate a book to the school
library. Have your child's teacher read
It out loud to the class