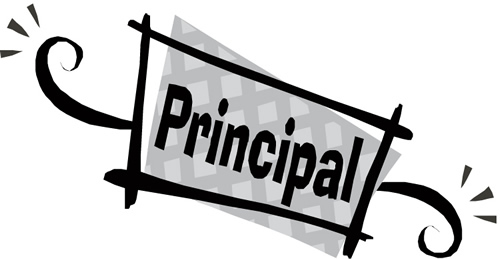 As principal of Central Dauphin Middle School, it is my honor to work with the young adults of our community on a daily basis. Our students are proof that the community, parents, and teachers of CDMS are devoted to the success of our students and are vested in the future of our community. "Life-long learning" is a term used in many educational circles and continues to be the foundation of our efforts at Central Dauphin Middle School. As educators, we are dedicated to providing our students the opportunity for academic success, as well as, a firm foundation to build on in the future.
Often when I introduce myself to people and they ask what kind of work I do, I get the same reaction. People roll their eyes or laugh and ask, "How do you do it?" or say "I could never do that!" I am quick to assure them that despite what they might have thought, middle schoolers are a great group of students to work with and I enjoy them very much. There is a great deal of satisfaction in watching the transformation of nervous 6th graders as they find their way around the school, and then three years later, walk out as confident young men and women, equipped with the skills necessary to succeed in high school.
While your students are at Central Dauphin Middle School the faculty and staff take seriously the responsibility we have to help guide them through the many intellectual, social and emotional challenges of the early teen years. I can state with complete confidence that each faculty member is highly capable in meeting the needs of our students. More importantly, perhaps, is the fact that these teachers want to teach middle schoolers. In order to meet the needs of all students, our teachers differentiate instruction/assessments planning for success for all students regardless of their ability and background.
Thank you for visiting Central Dauphin Middle School's website. This is one of the many sources of information available about our school. Please take your time to explore this site fully as it contains a great deal of information about our school, special activities and events, and our staff. I encourage you to revisit the site frequently as it is continuously being updated with new information. I am extremely excited to start the new school year, and anticipate great things from our students. Please feel free to call or drop by and see for yourself the future being built at Central Dauphin Middle School.
Sincerely,
Jeffrey S. Matzner
Jeffrey S. Matzner
Principal
Central Dauphin Middle School