Welcome to the Nurse's Nook!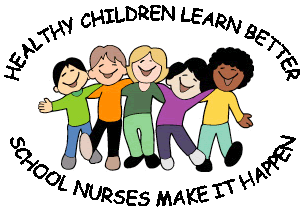 Thank you for taking time to visit our website! We are happy to be such an integral part of your child's school health services team. Our goal is to deliver quality acute, chronic, episodic and/or emergency health care to your child in an atmosphere of care, concern, and safety. As members of the health care team, we work in collaboration with you, the parent/guardian, and your child's health care provider to ensure that your child's overall health plan is followed during their school day. We want you to feel comfortable about the care your child is being given. We will be happy to discuss any concerns with you. Please feel free to contact us.
Tina M. Bechtel, RN, BSN, CSN, MS Ed Hannah Martin, RN, BSN, CSN
9th and 11th grade nurse 10th and 12th grade nurse
phone: 717-703-5364 ext 335 phone: 717-703-5364 ext 389
fax: 717-703-5651 fax: 717-703-5651
3/13/17 Important breaking news: Starting in the 2017/2018 school year, all seniors are required to have a 2nd Meningitis vaccine. Any student who has not provided proof of this update will be placed on provisional status and will have 8 months to submit appropriate documentation of this booster. Those students who have had their first meningitis vaccine AFTER the age of 16 are exempt from this requirement.
Act as if what you do makes a difference. It does.- William James