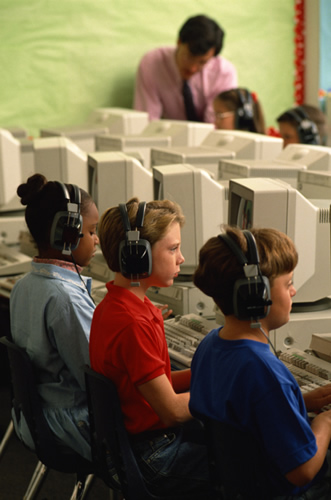 Parent Communication
Communication is critical to the success of our work with your child.

Each Special Educator is called a Case-Manager and is responsible for coordinating all special education activities.

Case Managers are your first point of contact.
Building Principals and, at times, Special Education Supervisors attend Individualized Education Program (IEP) meetings as the Local Education Agent (LEA). They commit district recourses and follow-up to assure the Individualized Education Programs (IEPs) are being carried out as written. Building Principals are your second point of contact.
Supervisors work directly with Case Managers and provide instructional leadership and compliance training to all district staff including Case Managers, Principals, and Parents. Supervisors are your third point of contact.
Department Chairs are master teachers and instructional leaders in their specific area. They are mentors to all district staff and parents in specific areas of expertise. Parents can request a service provider from any specialty area to attend their child's meeting as appropriate.
Parents should expect resolution of their needs, questions, or concerns by following this sequence.

If a need or question or concern is not resolved within a reasonable time (i.e.: a 24- to 48-hour telephone call turn-around; a meeting scheduled within 10 schools days or less), then the parent should contact their next source.
Case Manger
Child's Building
Principal
Child's Building
Supervisor
(Refer to Staff Page)
Director of Special Education